EQUIP'FLUIDES has designed and offers a complete low-capacity basic unit, easy and quick to install near consumption areas, which allows the filling on demand of all sizes of LPG cylinders (butane, propane, or their mixture) from 3 to 50kg in a professional way, for a low cost.
---
This filling station is a modular set consisting of a 5 or 10 tons LPG storage tank (type SB5R05 or SB5R10), an electric pumping unit on skid (type SB2A or SB2B) to transfer the LPG to the filling cabin with single or double rocker (type SB1A or SB1B), and a general electrical box to be installed outside the hazardous area (for example: offices).
All of these elements are delivered in container(s), in the form of a kit to be assembled.
LPG STORAGE TANK TYPE SB5R05 OR SB5R10
Tank with a capacity of use of approximately 5 tons or 10 tons of butane, fully equipped.
Diameter 1900mm
Operating pressure: 16 bar
Test pressure: 24 bar
SKID MOUNTED PUMPING UNIT TYPE SB2A OR SB2B
This is a skid specifically designed to be mounted directly on the 5T or 10T tank and incorporating a pump driven by 1 ATEX electric motor.
This unit is available in 2 versions:
Power supply 220V single phase 50Hz
Power supply 380V three-phase 50Hz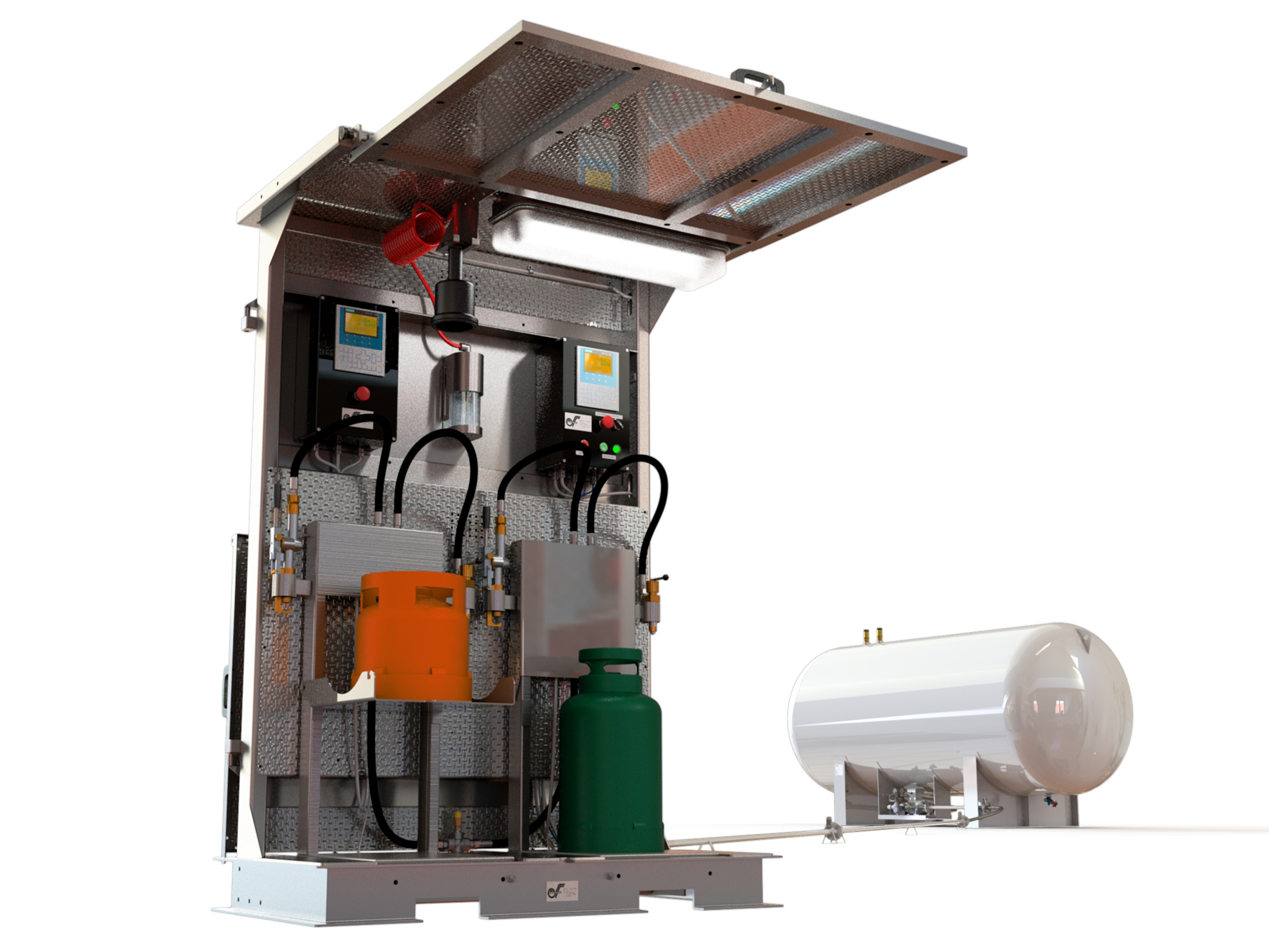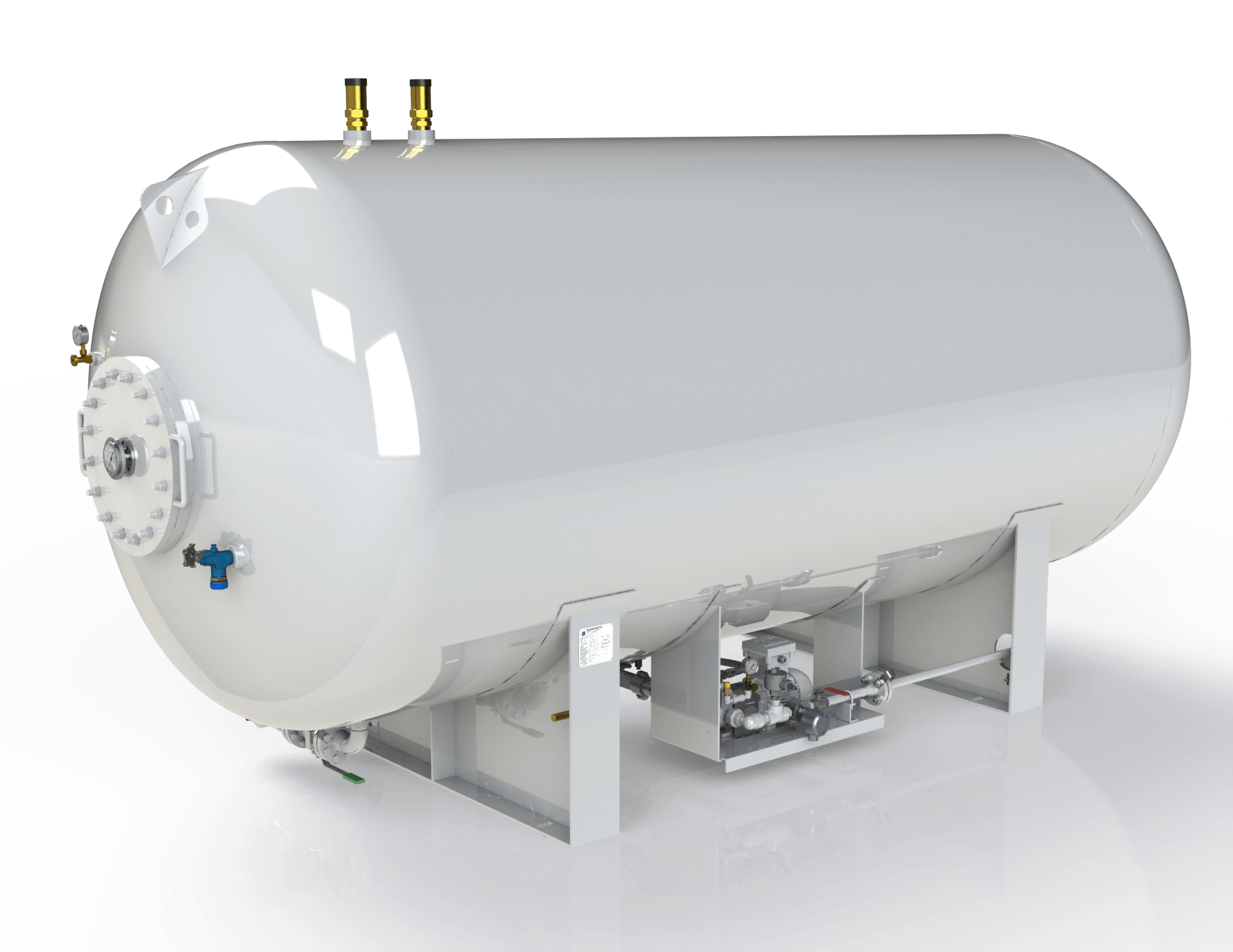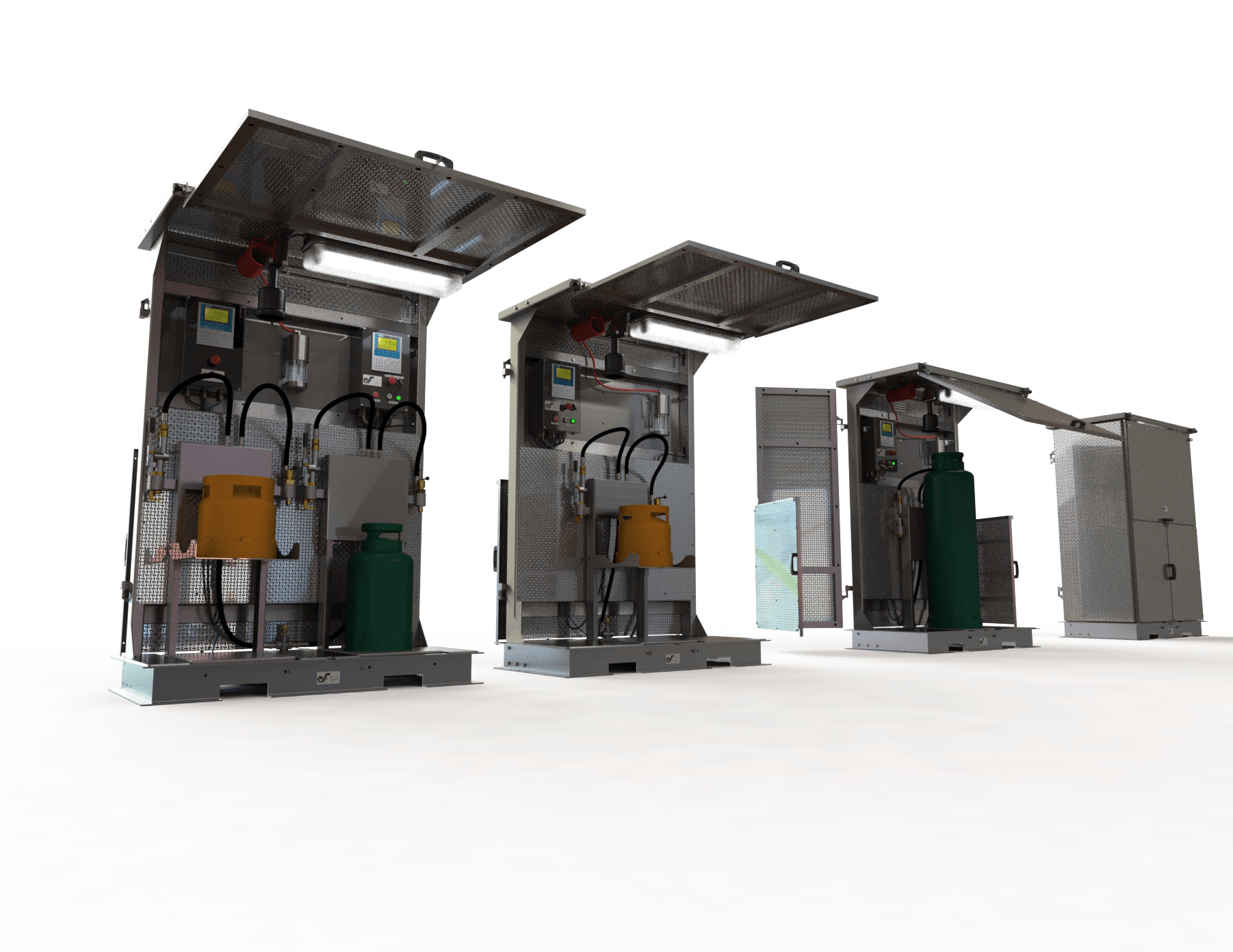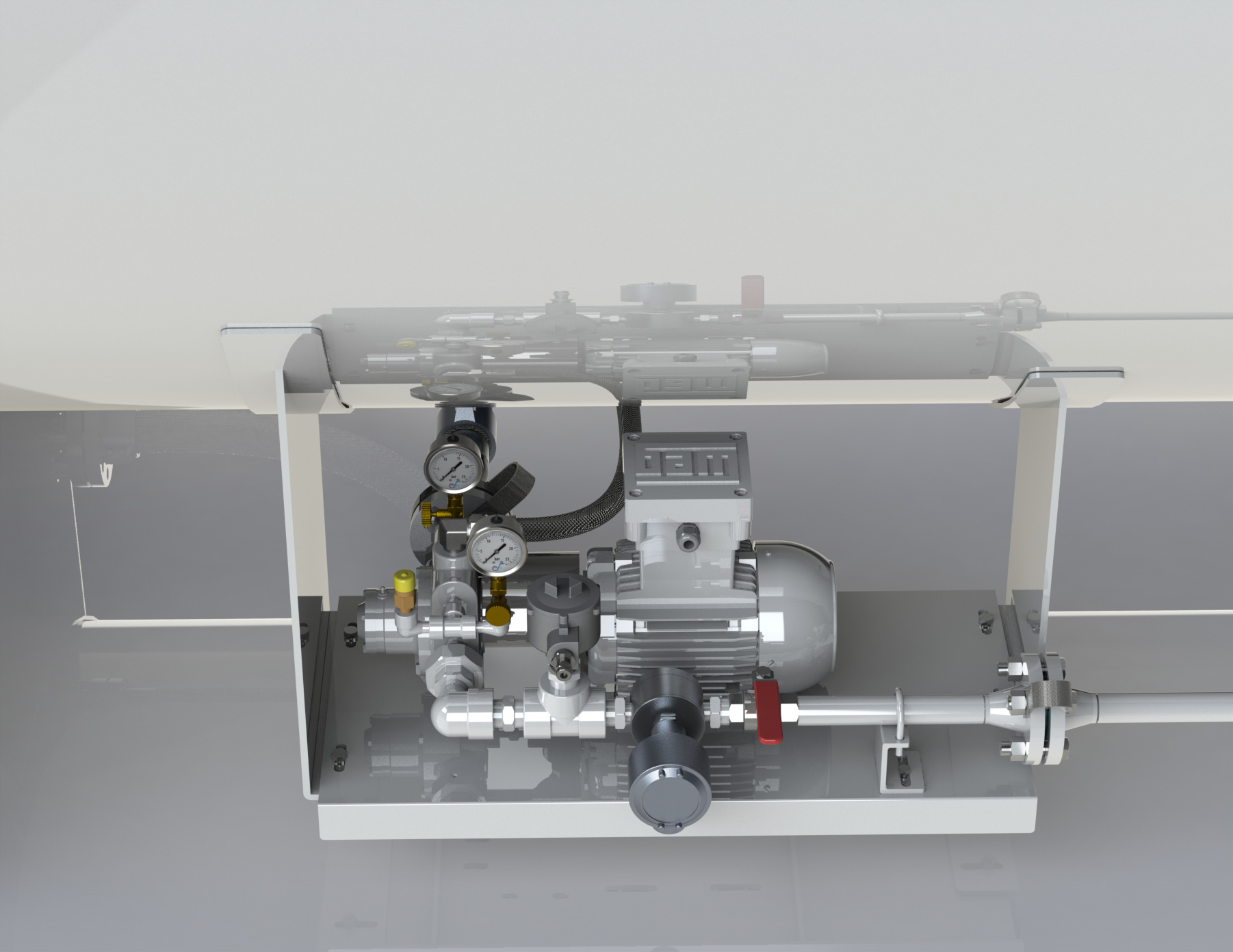 ---
Product categories
This product is present in the following categories: