EQUIP'FLUIDES has designed a complete center on skids allowing professionals to fill LPG cylinders with a capacity of 2.5 to 50Kg.
---
The filling center is a modular system comprising an LPG storage tank that can be supplied by LPG delivery trucks, a pumping unit on skid (Type RB200) for the transfer of LPG from the tank to the filling unit with electronic scales (type RB300), and a reversible pumping unit allowing the storage tank to be filled with LPG from a delivery truck or, on the contrary, a truck to be filled with the LPG contained in the storage tank.
SINGLE OR DOUBLE PUMPING UNIT ON SKID, TYPE RB200-01 & RB200-02
This pumping unit is designed for the transfer of LPG from the storage tank to the RB300 cylinder filling unit.
It is available in 2 versions: single or double corken pump with three-phase 400V ATEX motors and direct drive between the motor and the pump.
The single pump version (RB200-01) has a capacity of 85 litres/minute of liquid LPG at 10 bar differential pressure.
The twin pump version (RB200-02) has a capacity of 170 litres/minute of liquid LPG at a differential pressure of 10 bar when both pumps are in operation simultaneously. If necessary, the second pump can also be used as a standby pump.
LPG STORAGE TANK
These are 1, 2 or 3 LPG storage tanks with an approximate capacity of 49m3, supplied with equipment (gauges, valves, pressure gauges, valves, flow limiters, etc.).
Features:
Cylindrical tank with elliptical bottoms for the storage of butane or LPG mixtures, designed to be transported inside a 40 feet container.
Operating pressure: 16 bar
Test pressure: 24 bar
SKID MOUNTED FILLING UNIT WITH MULTIPLE ELECTRONIC SCALES TYPE RB300
This skid consists in an extendable and modular filling unit, with multiple electronic scales, equipped with at least 1 ATEX neon light, a loading ramp and an unloading ramp (roller conveyors). Each filling station of this skid is equipped with an electronic scale, a leak detector and a on / off button to start the pump.
This skid is available in 3 standard versions (other versions possible on request):
RB300-3: 3 filling points
RB300-4: 4 filling points
RB300-6: 6 filling points
REVERSIBLE PUMPING UNIT ON SKID TYPE RB100
This reversible pumping unit is designed for loading and unloading trucks to storage tanks.
Corken 3" vane volumetric pump
ATEX 400V electric motor
Volumetric meter (Liquid-Control)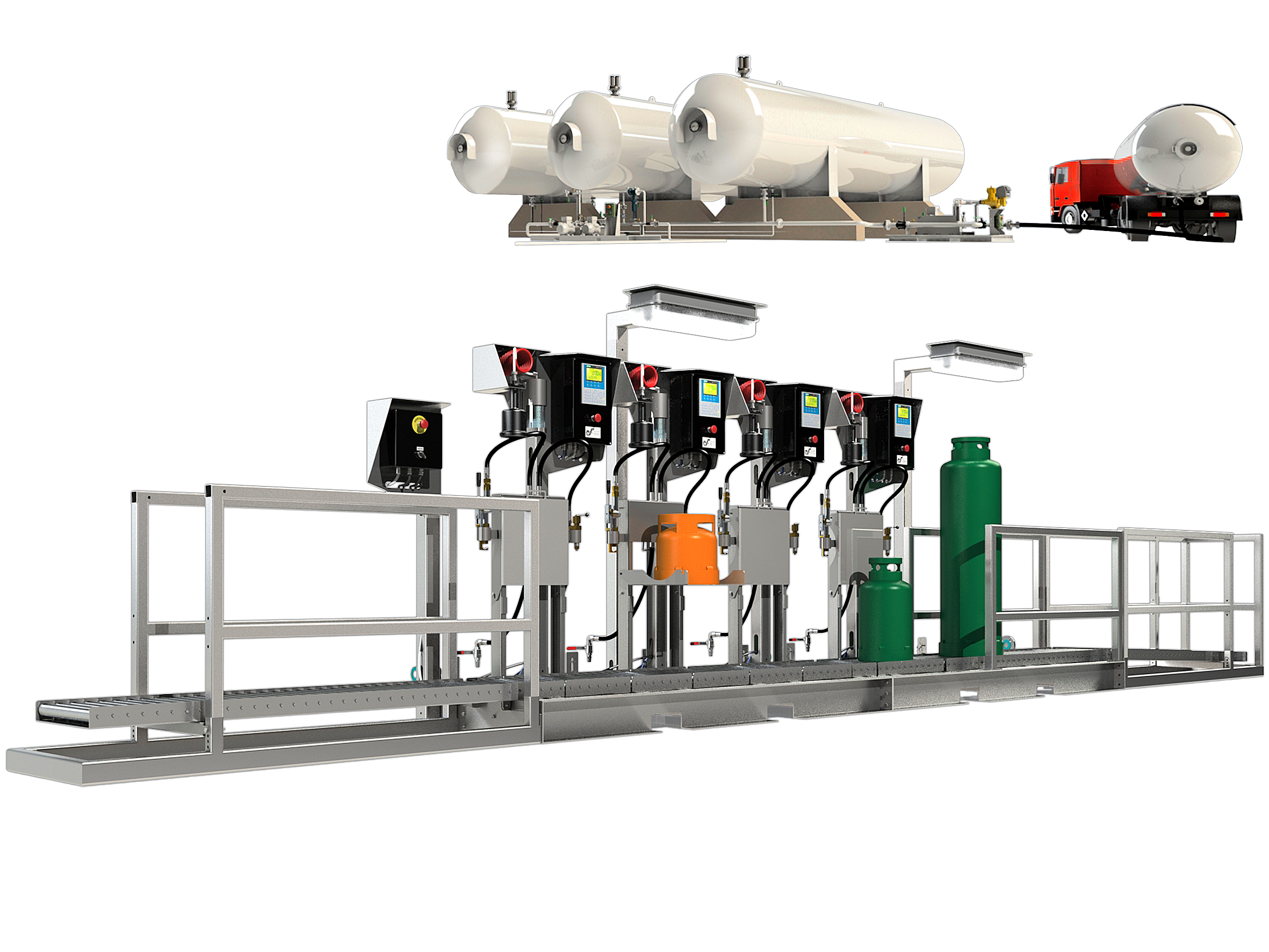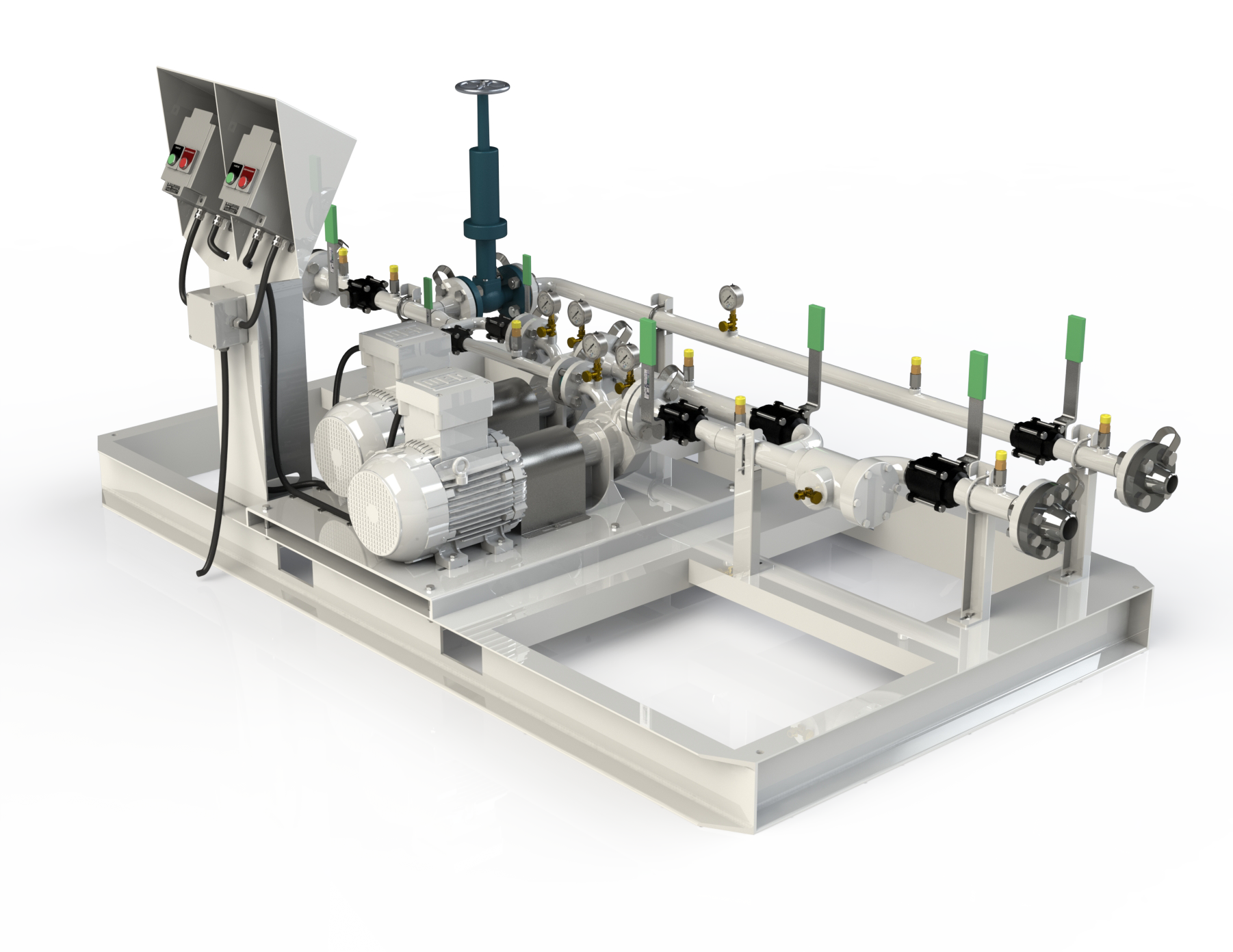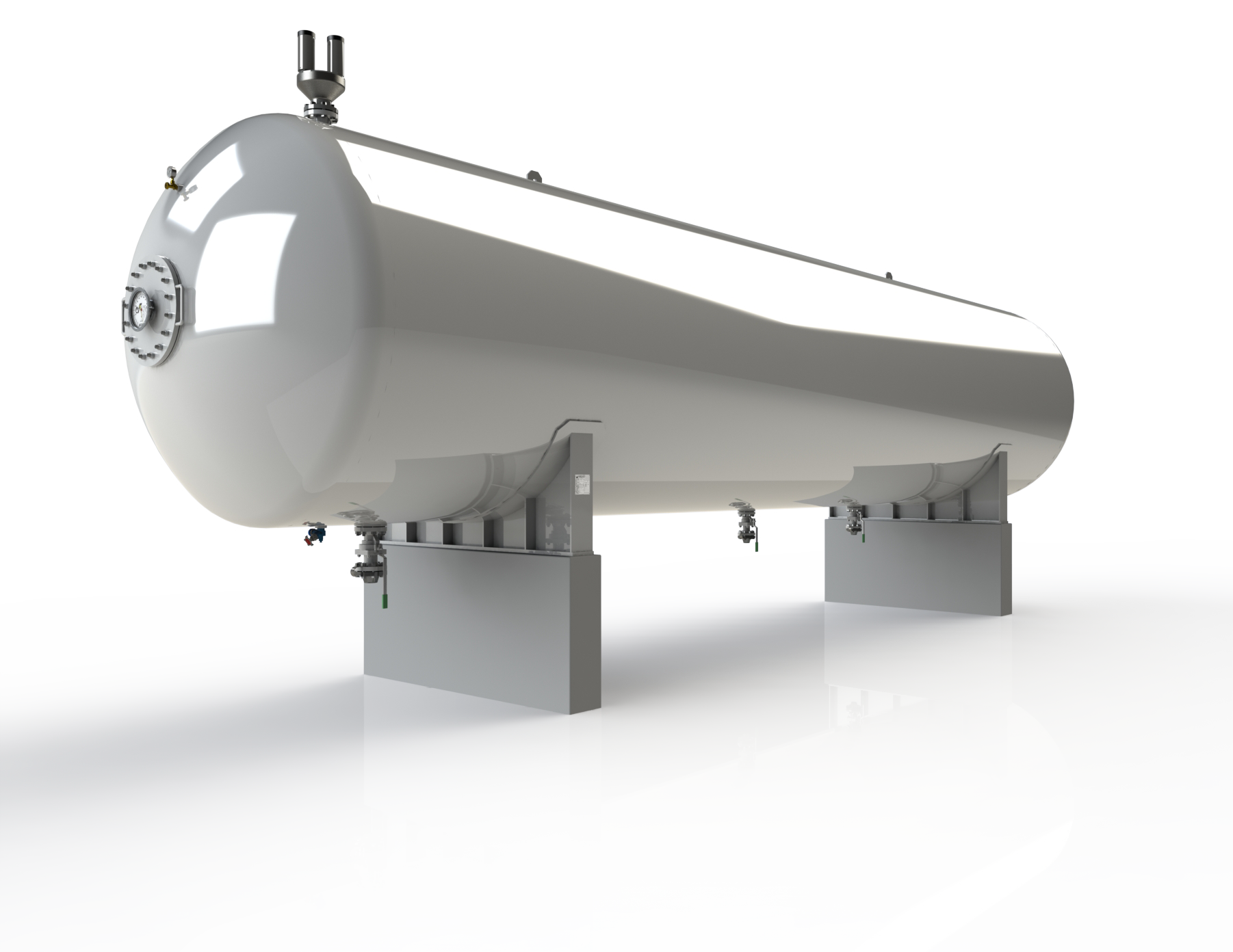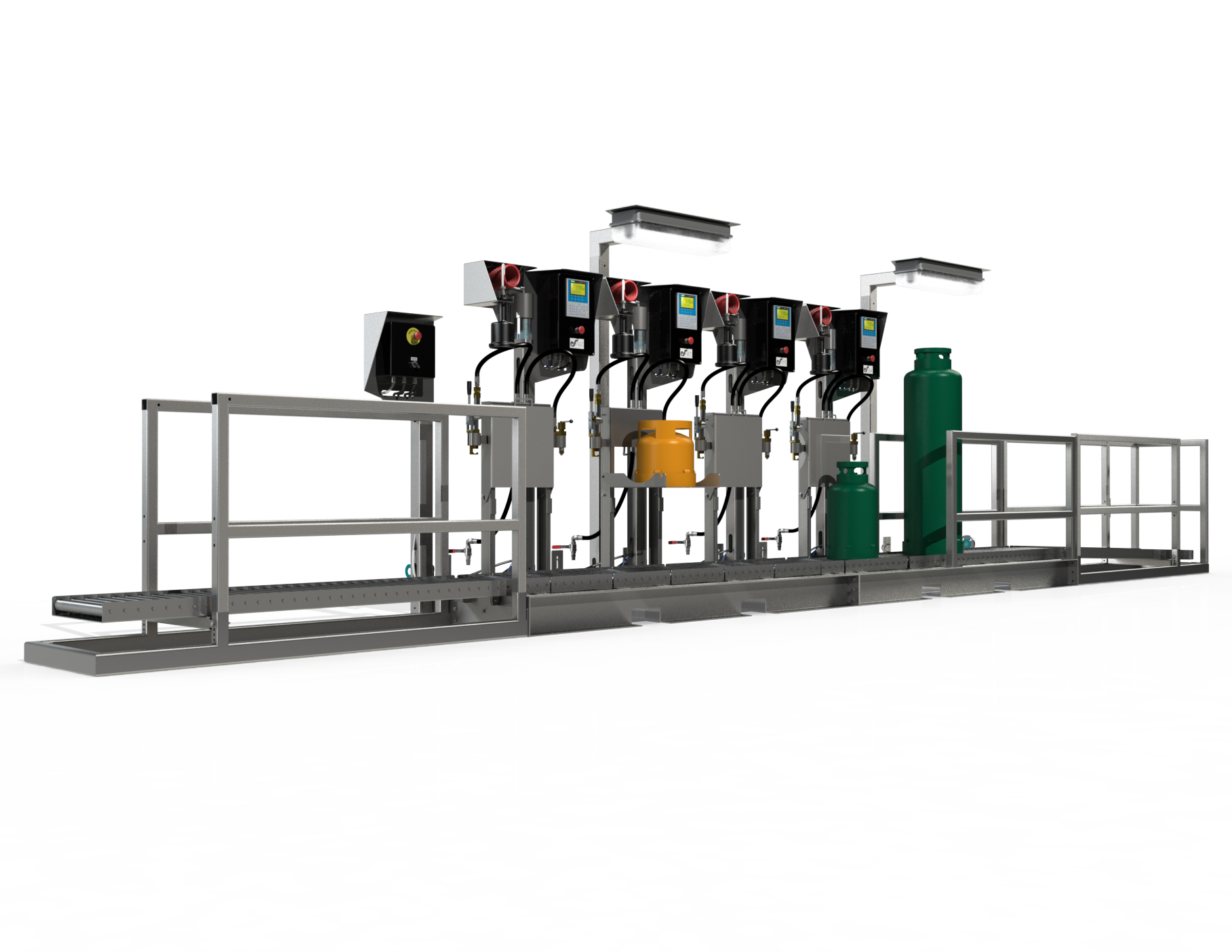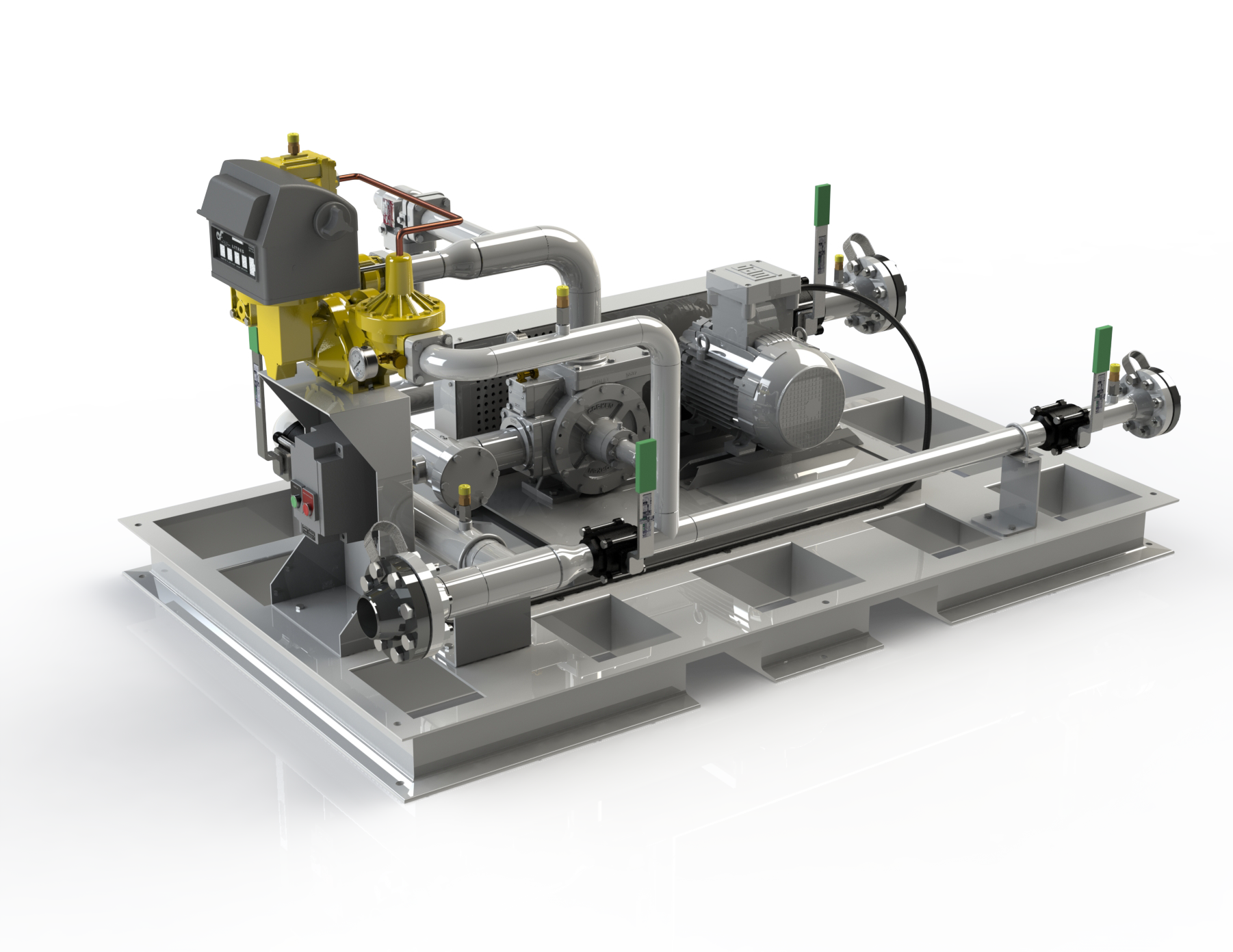 ---
Product categories
This product is present in the following categories: