Magnetic level gauges (top mounting)
The magnetic float gauge allows you to constantly and quickly know the level of gas contained in the tank (in %).
---
ROCHESTER Junior and Senior series
This gauge is equipped with a needle dial reproducing the movement of the float inside the tank.
Junior and senior boss mounting on tank top position.
Instant indication by needle dial.
Perfect sealing thanks to a magnetic transmission obtained by two magnets on either side of a non-magnetic partition. The dial can be removed at any time, the tank remaining in charge.
Build: Aluminum
Gasket: Buna
Dial: Junior, Senior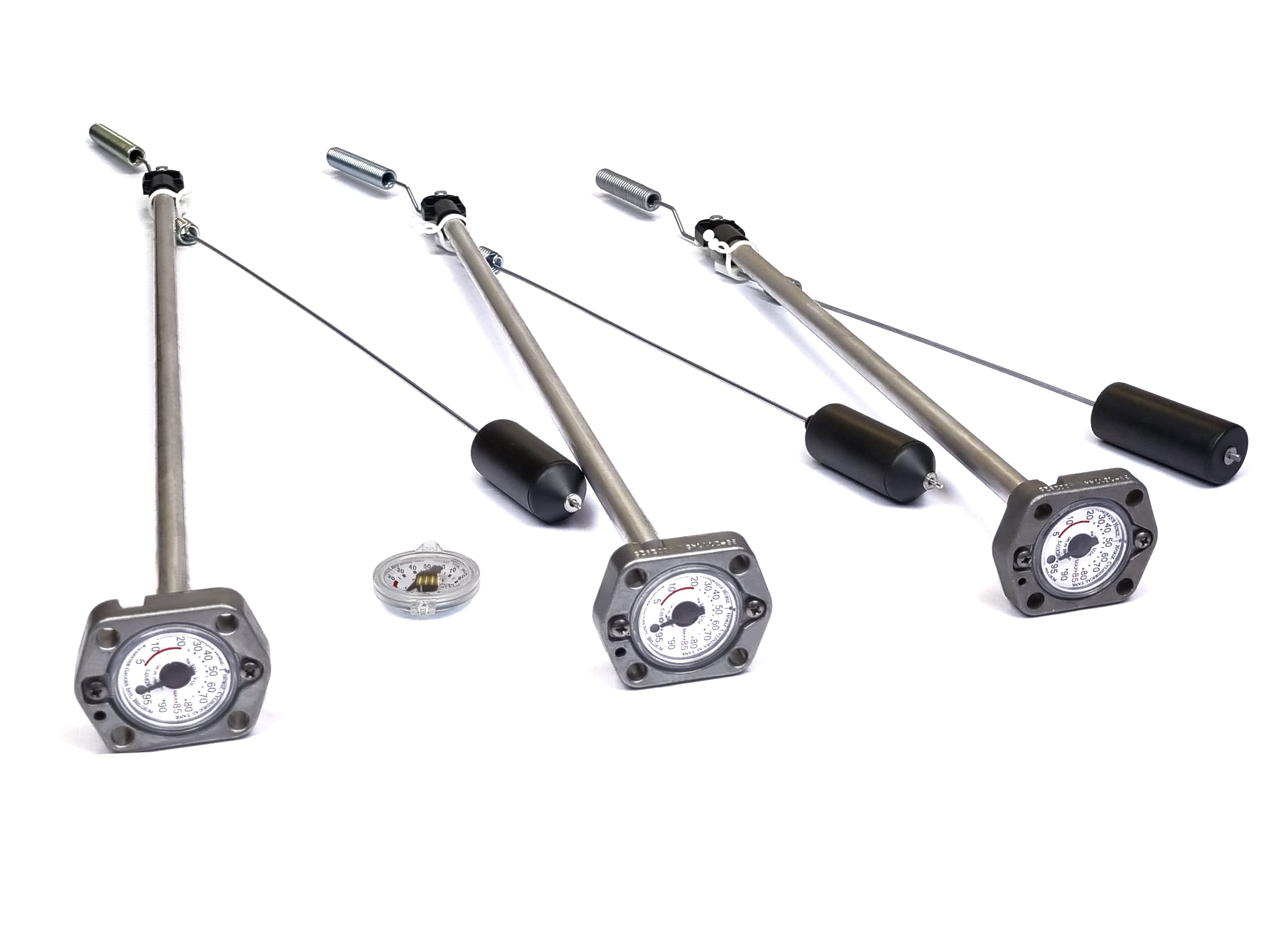 ---
Related documents
---
Product categories
This product is present in the following categories: