This flare can be configured for vapor LPG burning by means of a head specially designed for vapor phase LPG and equipped with a venturi cone to improve the quality of burning at low flow rates.
---
It can also burn LPG in the liquid phase by means of another specially designed burning head.
Fully transportable.
It is secured by:
Flame arrester
Flame retention device
Standing night light
Stainless steel pilot light supply hose lg=20 m
Simplicity of transport and implementation thanks to:
Folding tripod
Removable elements
acme fittings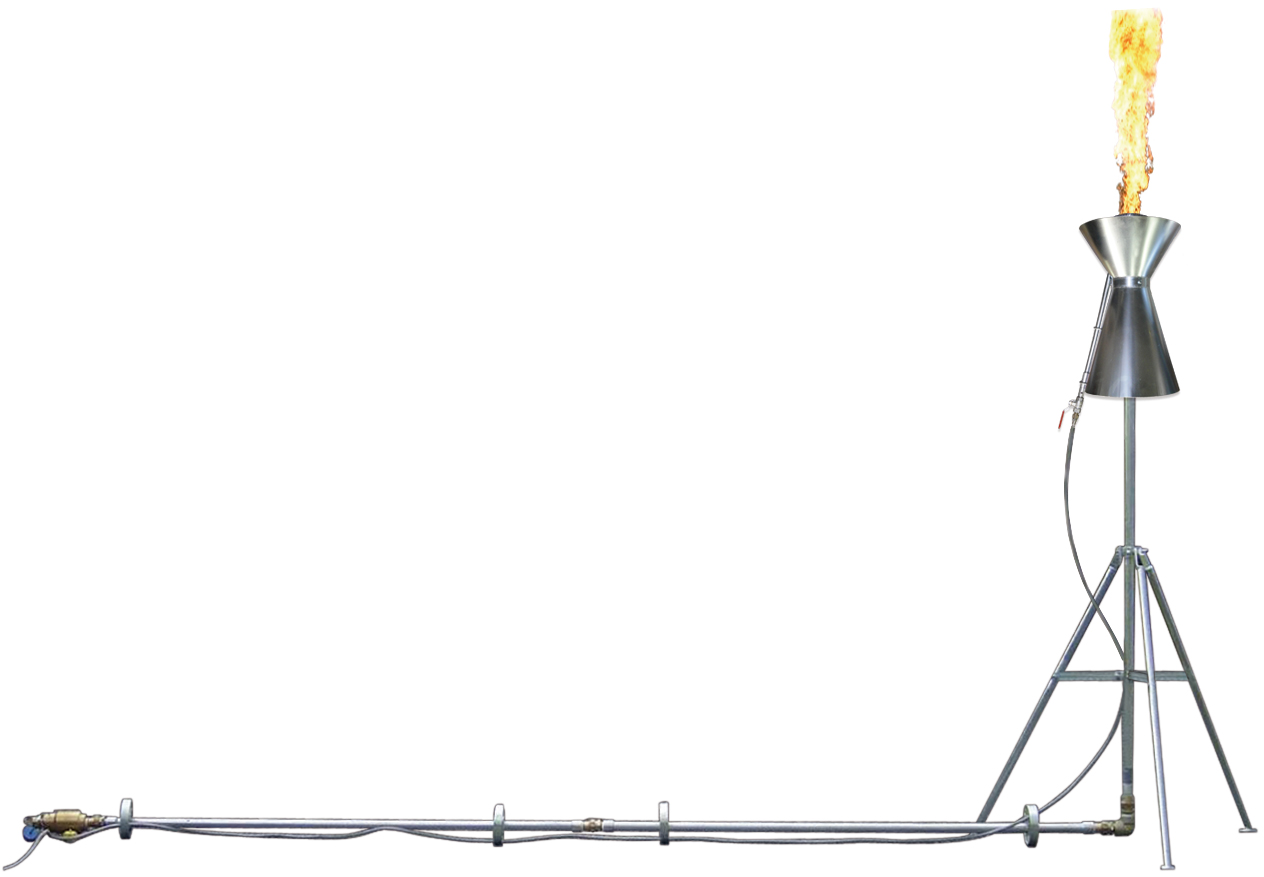 ---
Related documents
---
Product categories
This product is present in the following categories: