Industrial Corken turbine pumps
Corken brand industrial turbine pumps are ideal for low capacity applications with moderate to high differential pressures.
---
F, FD and FF Corken turbine pumps series
Although Corken's impeller pumps were originally developed to fill propane cylinders, they have found their way into applications involving the transfer of volatile liquids.
The liquid is circulated between the teeth of a turbine rotating between the pump body and the head. Since the impeller is floating, there is no metal-to-metal contact, so the pump is virtually maintenance-free.
There are several models supporting a wide range of differential pressures and capacities.
Common vaporizer supply, aerosol propellant, cylinder filler and dispenser applications.
Suitable for liquefied gases such as ammonia, carbon dioxide, sulfur dioxide, propane, butane and refrigerants.
---
| | |
| --- | --- |
| Max flow (L/min) | 189.3 |
| Max working pressure (bar) | 27.6 |
| Max diff. pressure (bar) | 17.2 |
| Temperature range (°C) | -32 / +107 |
| Max viscosity (cSt) | 88 |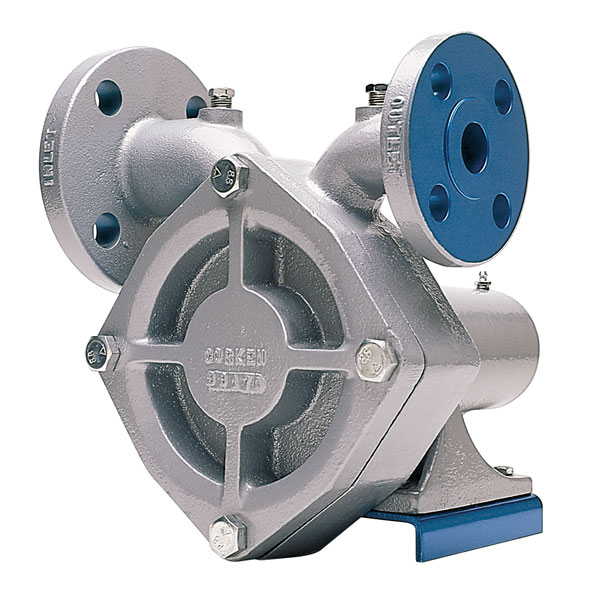 ---
Product categories
This product is present in the following categories: