Electronic filling scale type EFILLGAS
The EFILLGAS scale is designed for filling bottles of all capacities from 2.5 to 50 kg.
---
EFILLGAS SERIES
It is equipped with 2 weighing trays:
1 main tray (on the ground) for filling large bottles (50Kg).
1 folding secondary tray for filling light bottles (6 kg and less).
The cylinders are filled using a hose connected to a manual clamp, adapted to the type of  valve mounted on the cylinder. Each scale includes up to 2 filling hoses which can be equipped with identical or different filling heads for more flexibility (Ex. 1 for camping gas valves, the other for hand wheel valves, etc.)
A programmable electronic computer manages the filling cycles and controls a solenoid valve for the automatic start and stop of bottle filling.
This programmable computer has in memory different filling programs according to the characteristics of the different types of bottles commonly used.
The objective with this electronic programming system was to prevent overfilling (dangerous) and underfilling (non-commercial).
It is also possible to pre-select a filling instruction according to the price.
A reliable and simple manual detector makes it possible to control the possible presence of leak on the valve of the bottle after the filling.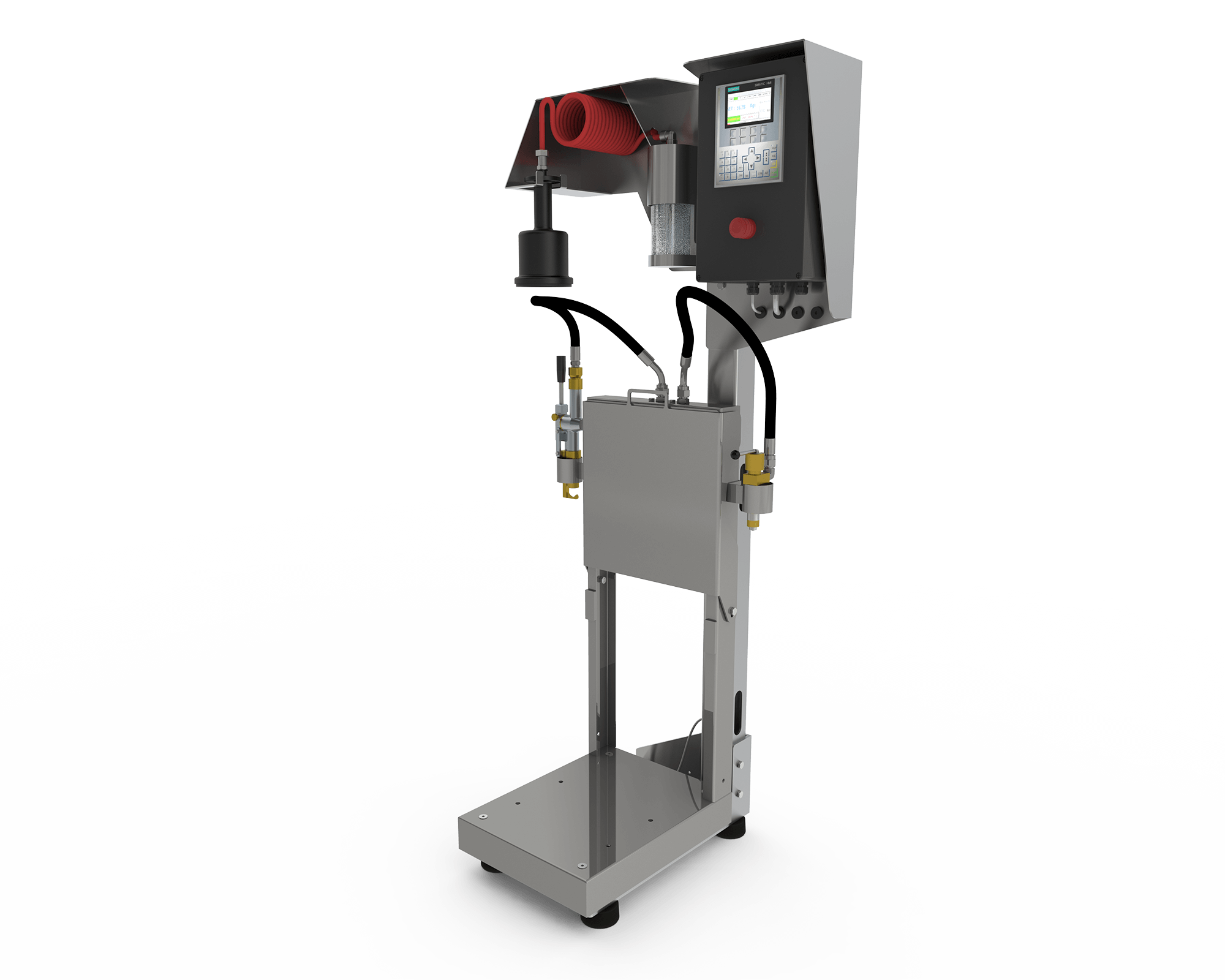 ---
Related documents
---
Product categories
This product is present in the following categories: