Double axle intervention trailer
Our intervention trailers are the preferred means of rapid intervention for your emergency transfer operations on a fixed tank or LPG transport truck.
---
They are easily mobilized and include most of the equipment necessary for this operation.
Their transfer group by compressor makes it possible to transfer the liquid phase from the tank but also to recover the vapor phase, thus limiting the use of burning.
They consist of:
Braked double axle trailer with folding sides, tarpaulin, spare wheel and stands.
A CORKEN compressor transfer unit (model 491 or 291) with diesel engine, liquid trap and 4-way valve.
2 Transfer hoses (vapor phase) DN25 or DN32 mounted on self-retracting reels (length 15 to 20m), with valves and female ACME connector.
1 Transfer hose (liquid phase) DN50 Length 10 to 15m, fitted with valves and female ACME connector at each end.
1 reel (with automatic return) with 30m long earthing cable with clamp.
Version equipped with the Corken 491 Compressor: Max flow 40m3/hr
Version equipped with the Corken 291 compressor: Max flow 20m3/hr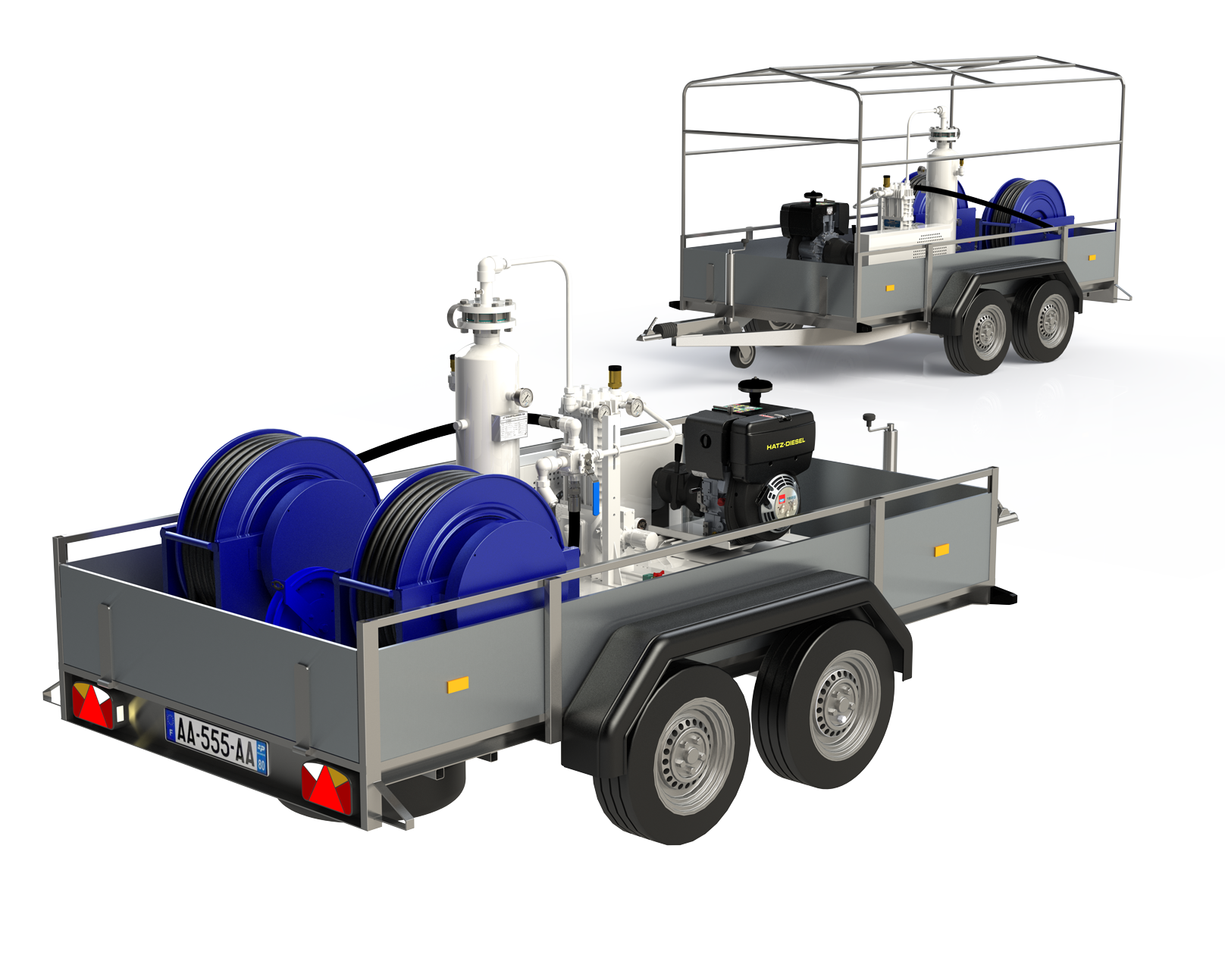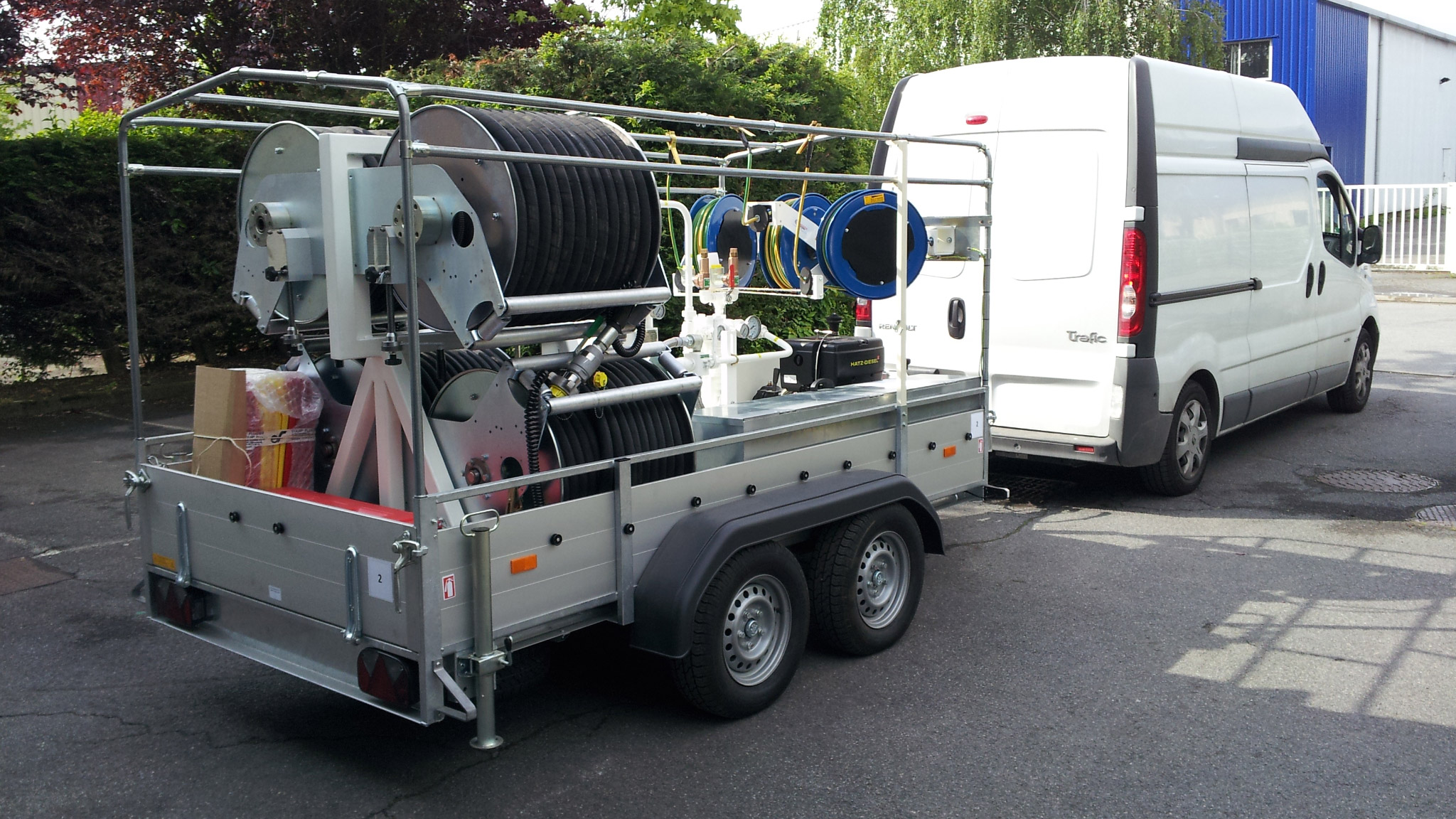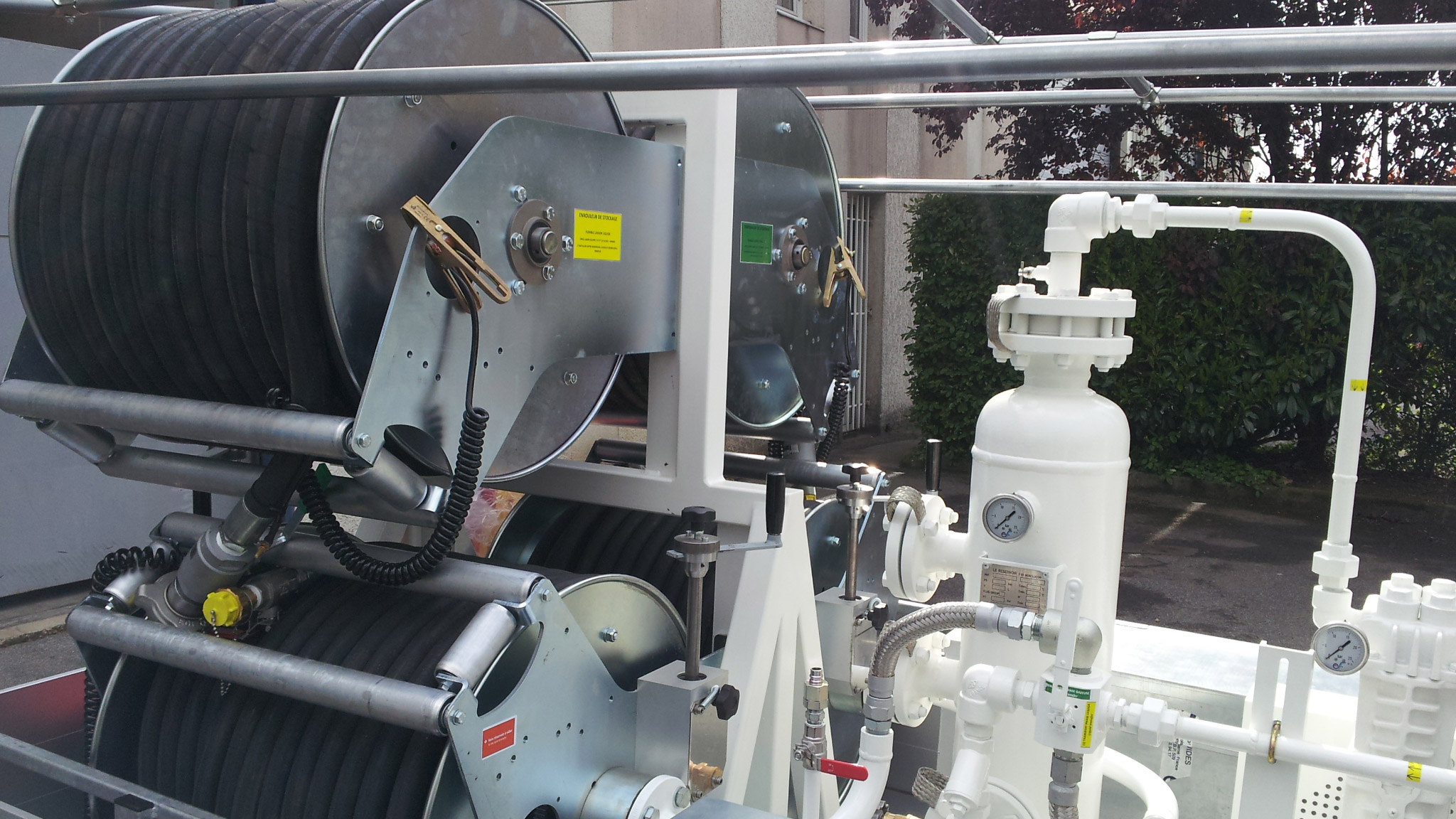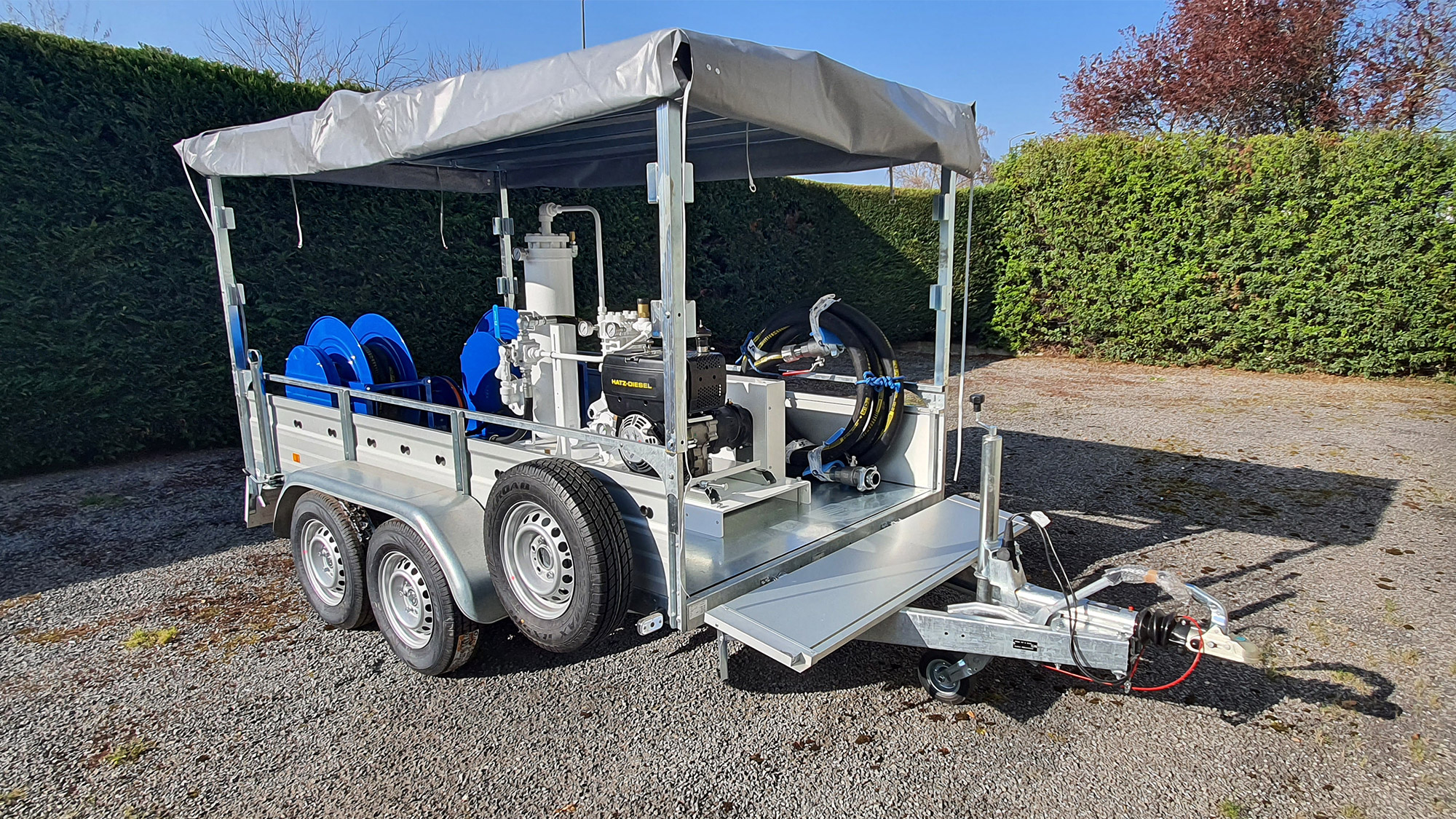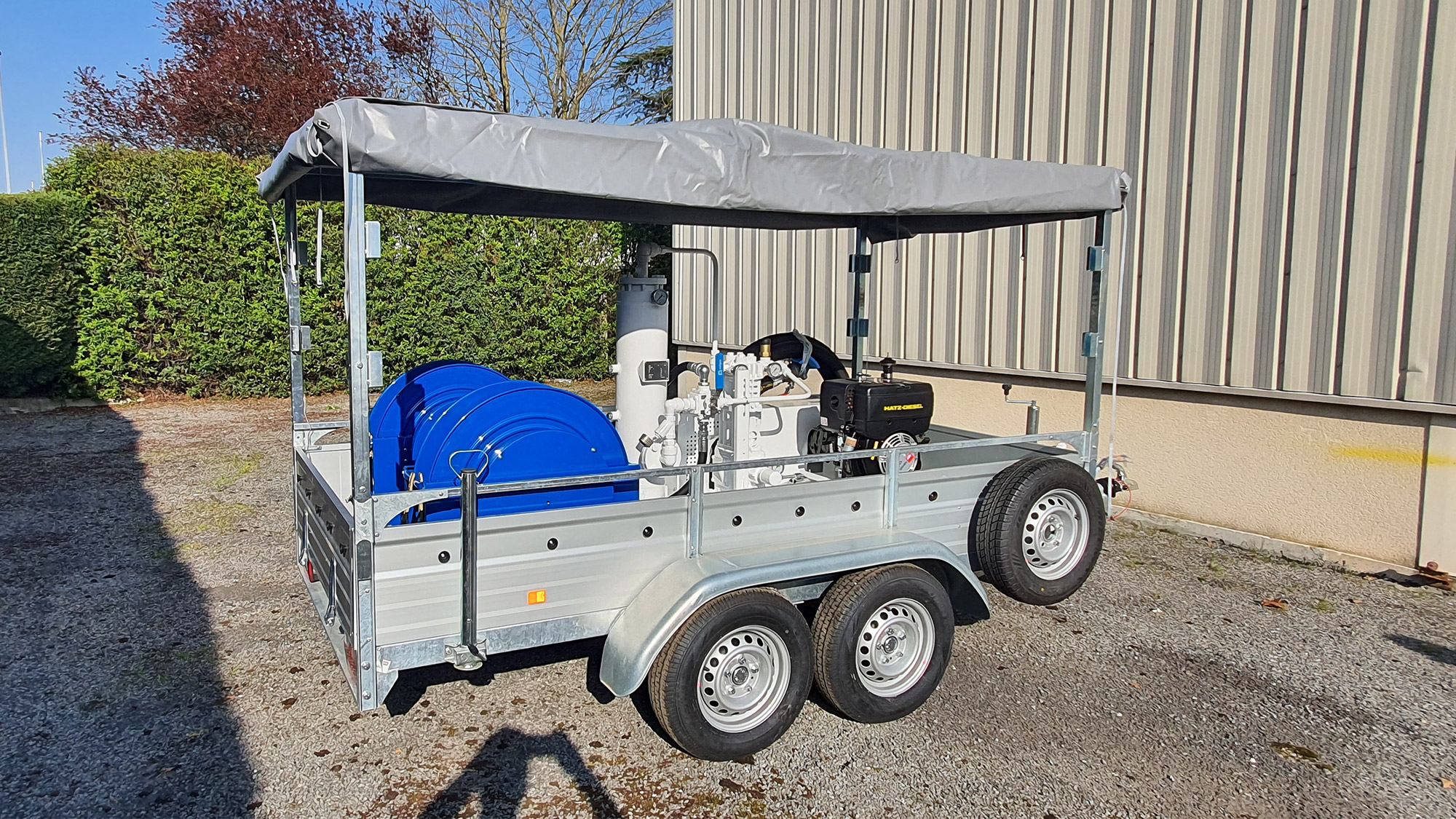 ---
Related documents
---
Product categories
This product is present in the following categories: