CORKEN compressors from the 91 to 891 series are reciprocating, vertical, single or double action and single stage compressors, designed to transfer liquefied gases such as, for example, butane/propane mixtures (LPG) and anhydrous ammonia ( NH3), from one storage tank to another.
They are specially designed to handle potentially hazardous gases.
Indeed the gas is confined in the compression chamber and isolated from the crankcase and the atmosphere thanks to jams ensuring the sealing at the level of the piston rods and preventing the oil from the crankcase from entering the cylinder of the compressor. .
CORKEN compressors use cast iron pistons which are fixed to the piston rod. The segments made of reinforced PTFE-based polymer are specially designed for operation without lubrication.
Piston rod packing is used to confine gas in the compression chamber.
Specifications
Models
91
291
491
691
D/T891
Bore (mm)
76.2
76.2
101.6
114.3
114.3
Stroke (mm)
63.5
63.5
76.2
101.6
101.6
Displacement (m3/h)
maximum @ 825 RPM
14
25
60
102
192
Max working pressure(bar)
23
32
Max power(kW)
5.5
11
11
26
34
Max temp (°C)
177
177
177
177
177
Max flow Propane (m3/h)
11.4
23
49
82
158
Max flow NH3 (m3/h)
10.4
20.4
41
77
144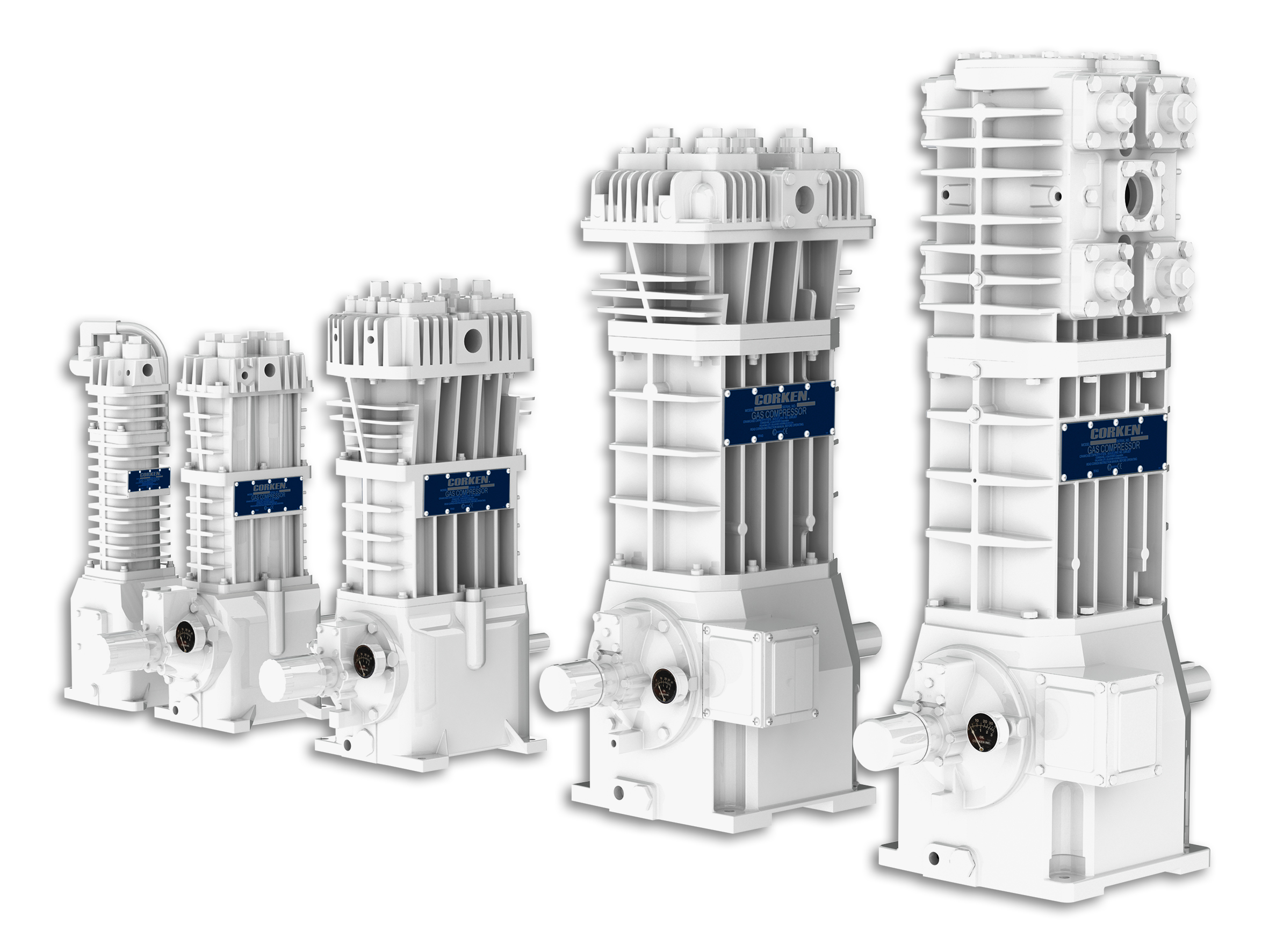 ---
Related documents
---
Product categories
This product is present in the following categories: