These valves allow liquid withdrawals via a single transfer valve.
---
OMECA VRN, REGO 7572 and 7580 series
The check-lok valve is generally used occasionally to return the liquid phase of the LPG contained in the tank, but it can also be permanently connected when using the product in liquid form.
In both cases, a device is used to hold the valve open.
The check-lok valve is fitted with a flow limiter whose closure stops the leak in the event of accidental sectioning of the accessory.
---
Part number
Inlet
(M. NPT)
Outlet
(F. NPT)
Closing flow
(M3/hr)
7572FC or VLF14
¾''
¾''
4.5
7580FC or VLF25
1''1/4
¾''
8.0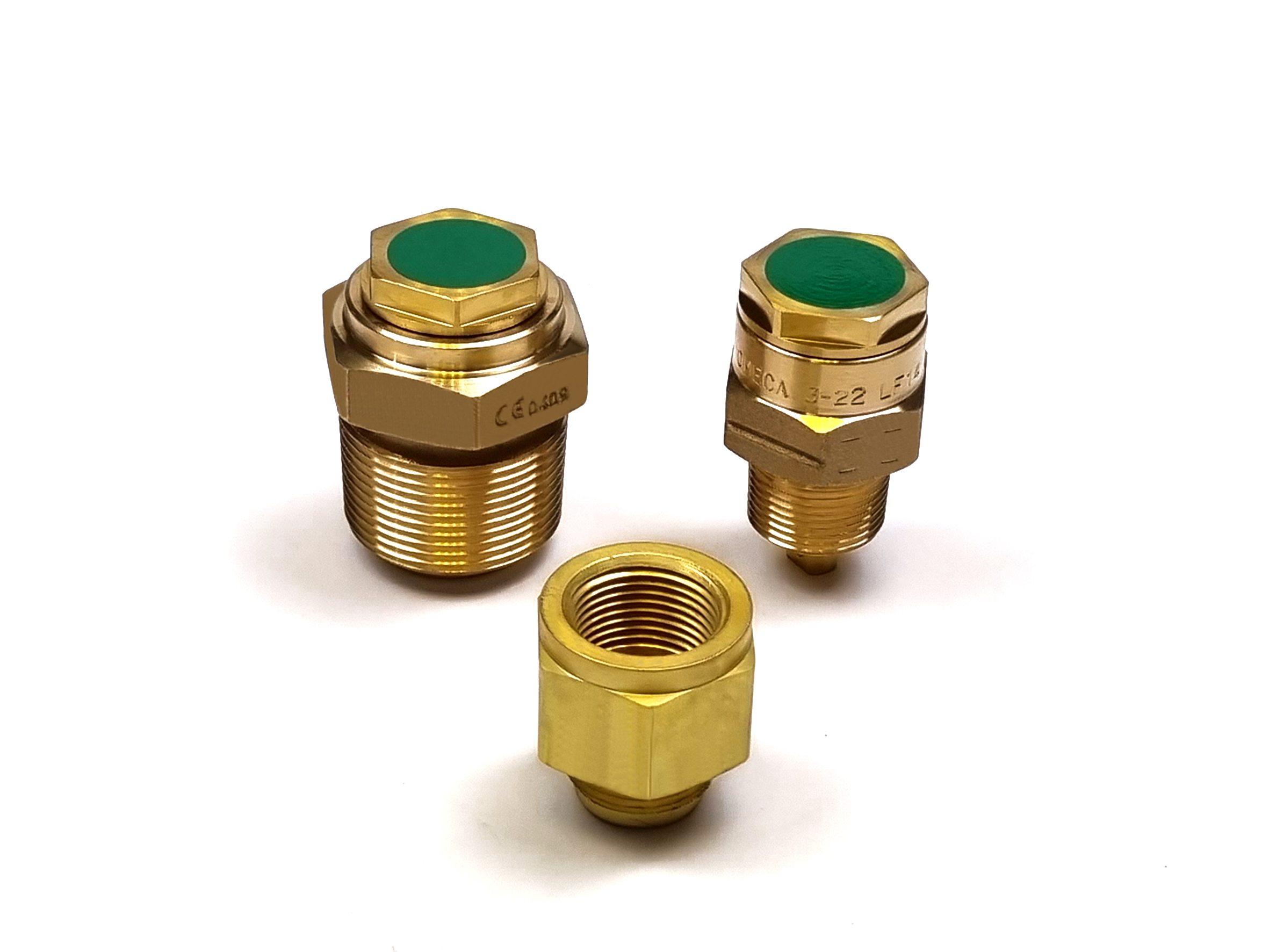 ---
Related documents
---
Product categories
This product is present in the following categories: