Camlock couplings for all industrial applications.
---
Snaplock Series
Camlock couplings for all types of industrial applications.
Equip'Fluides has all the standard types (A,B,C,D,E,F,DP and DC) of cam fittings in stainless steel, brass, bronze, aluminum or polypropylene.
Diameters: 1/2″ to 8″
Widely used in various kinds of industries, this quick connector has many advantages.
Composed of two parts, male and female, fitting one into the other, it does not require any tool for locking or unlocking the system.
Specification: The standard for cam fittings is US Military Specification MIL-C-27487 which specifies manufacturing methods, materials, dimensions, tolerances, working pressures and testing procedures.
The MIL-C–27487 standard guarantees interchangeability with any other fitting manufactured in the world under this same standard.
Equip'Fluides also supplies all standard types of stainless-steel lockable cam fittings.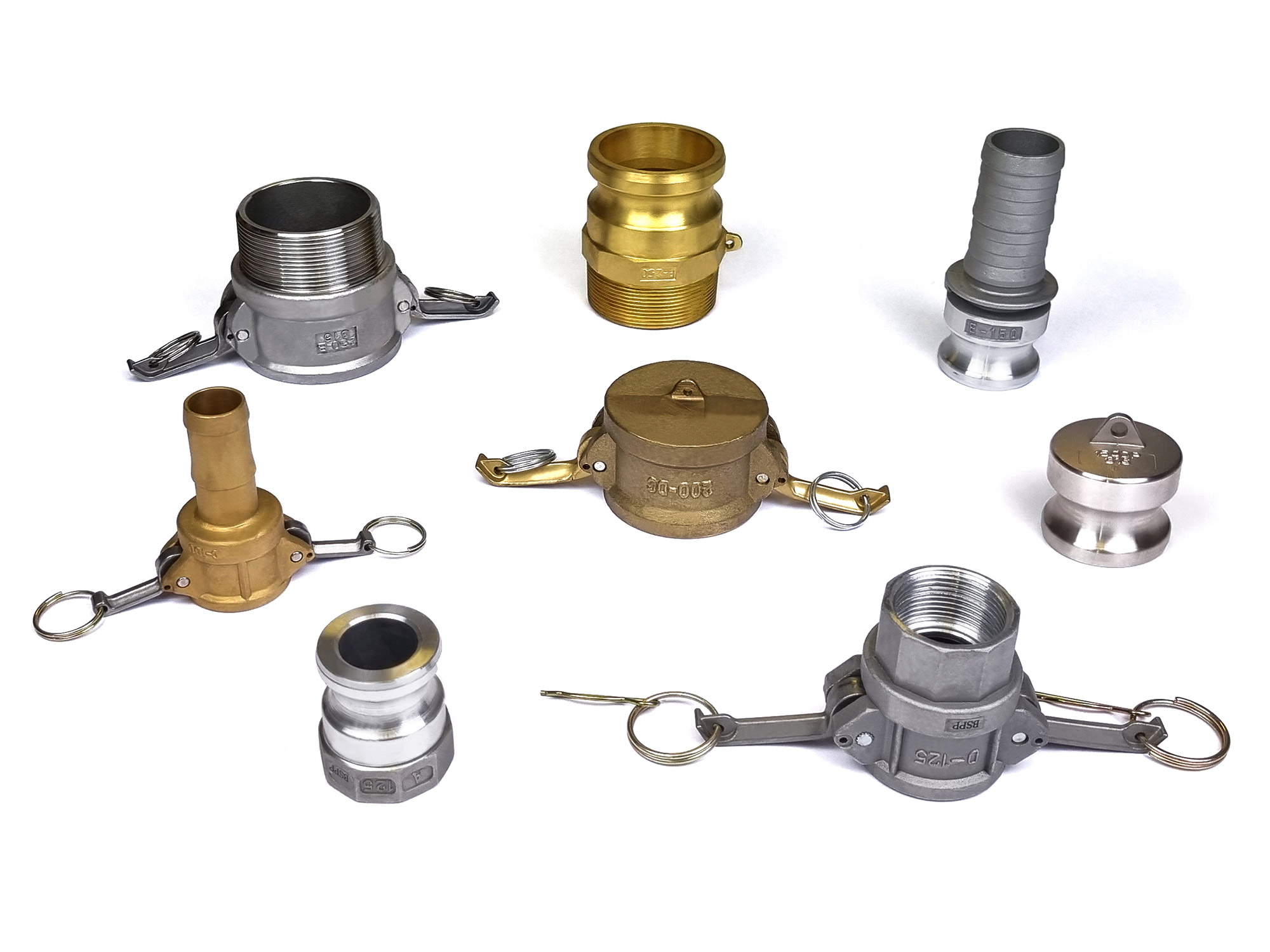 ---
Related documents
---
Product categories
This product is present in the following categories: