The hose is the essential accessory for transferring LPG between two tanks.
---
ALFA, JC and ICP Series
Equip'fluides benefits from a long experience as a manufacturer of LPG hoses that comply with the EN1762 standard and relies on the expertise of major manufacturers of LPG EN1762 hoses: IVG Colbachini and Hutchinson.
In addition, Equip'Fluides has an approval by APAVE, allowing it to manufacture and control in total autonomy, all types of hoses in accordance with the EN1762 standard as well as the Transportation of Dangerous Goods (TMD / ADR) regulations.
We also have a large stock of hoses and fittings, allowing us to produce all types of EN1762 hoses of different diameters and lengths in a very short time. We can also equip these hoses with different types of accessories (valves, acme fittings, in order to provide a complete response to the needs of our professional LPG customers.
---
Diameter: 1/2", 3/4", 1"
Version: EN 1762 DΩ Conductivity by internal elastomer (R<10 Ohms)
Operating pressure: 25 bar
Test pressure: 37.5 bar Operating temperature: -30 +70°C
---
Diameter: 1", 1 1/4", 1"1/2, 2", 3"
Version: EN 1762 DM Conductivity by internal elastomer + Copper strands (R<10 Ohms)
Operating pressure: 25 bar
Test pressure: 37.5 bar
Operating temperature: -30 +70°c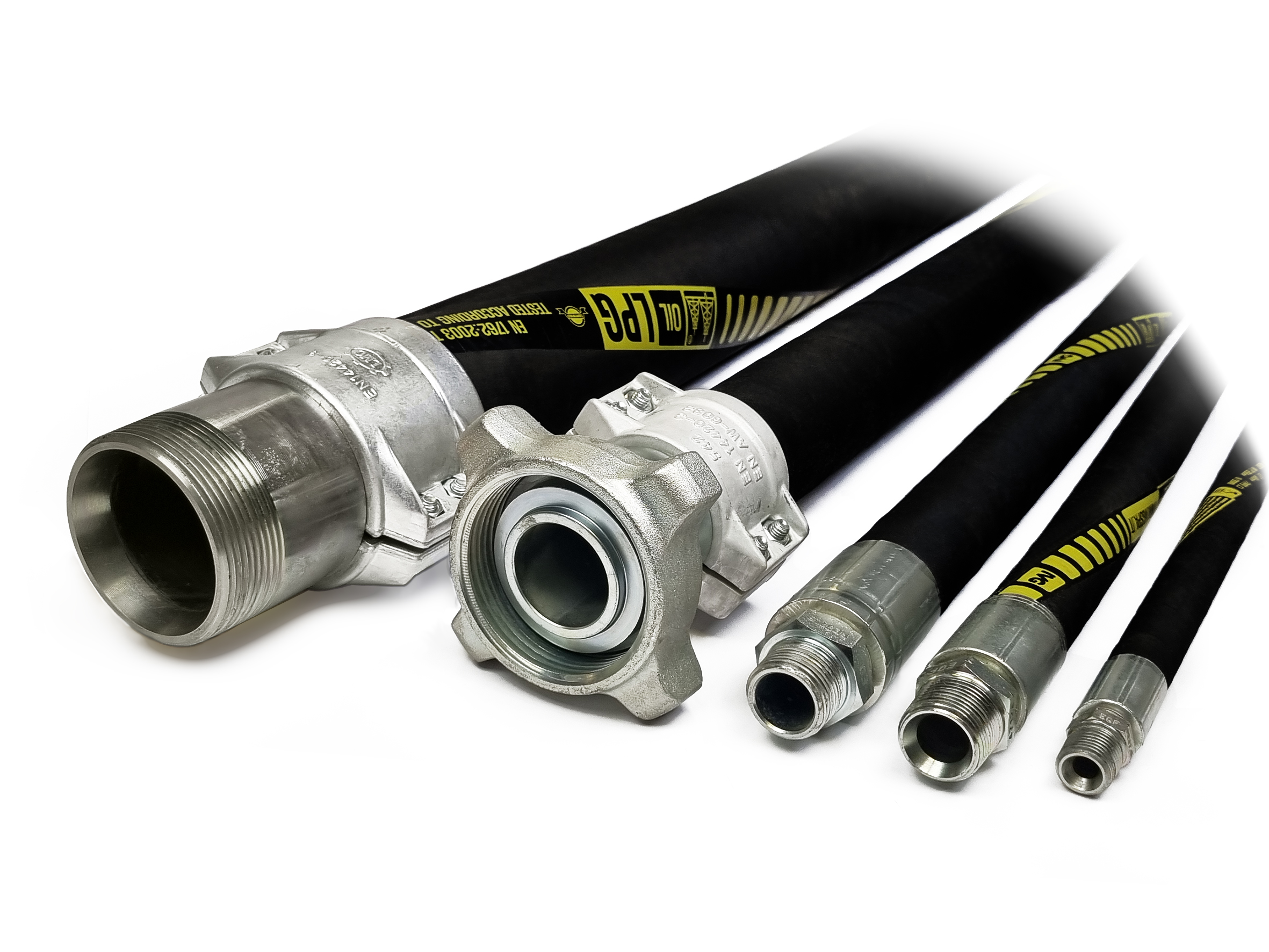 ---
Product categories
This product is present in the following categories: