Moto-compressors on skids
These units mounted on skids and driven by electric motors effectively meet the needs of LPG, NH3 and other liquefied gas transfer applications.
---
CORKEN industrial series
These skids are mainly used for transfer applications such as emptying tanks, and unloading trucks and semi-trailers.
These transfer skids are equipped with Corken industrial series, double or triple sealed compressors.
The transfer technology by compressor allows these skids to carry out the complete transfer of the liquid phase but also to recover the entire gaseous phase thus avoiding any loss of product to the atmosphere.
The Corken compressors mounted on these skids can be single or double stage compression and single or double acting.
The motor-compressor units on skids comply with the European PED, ATEX and machine directives.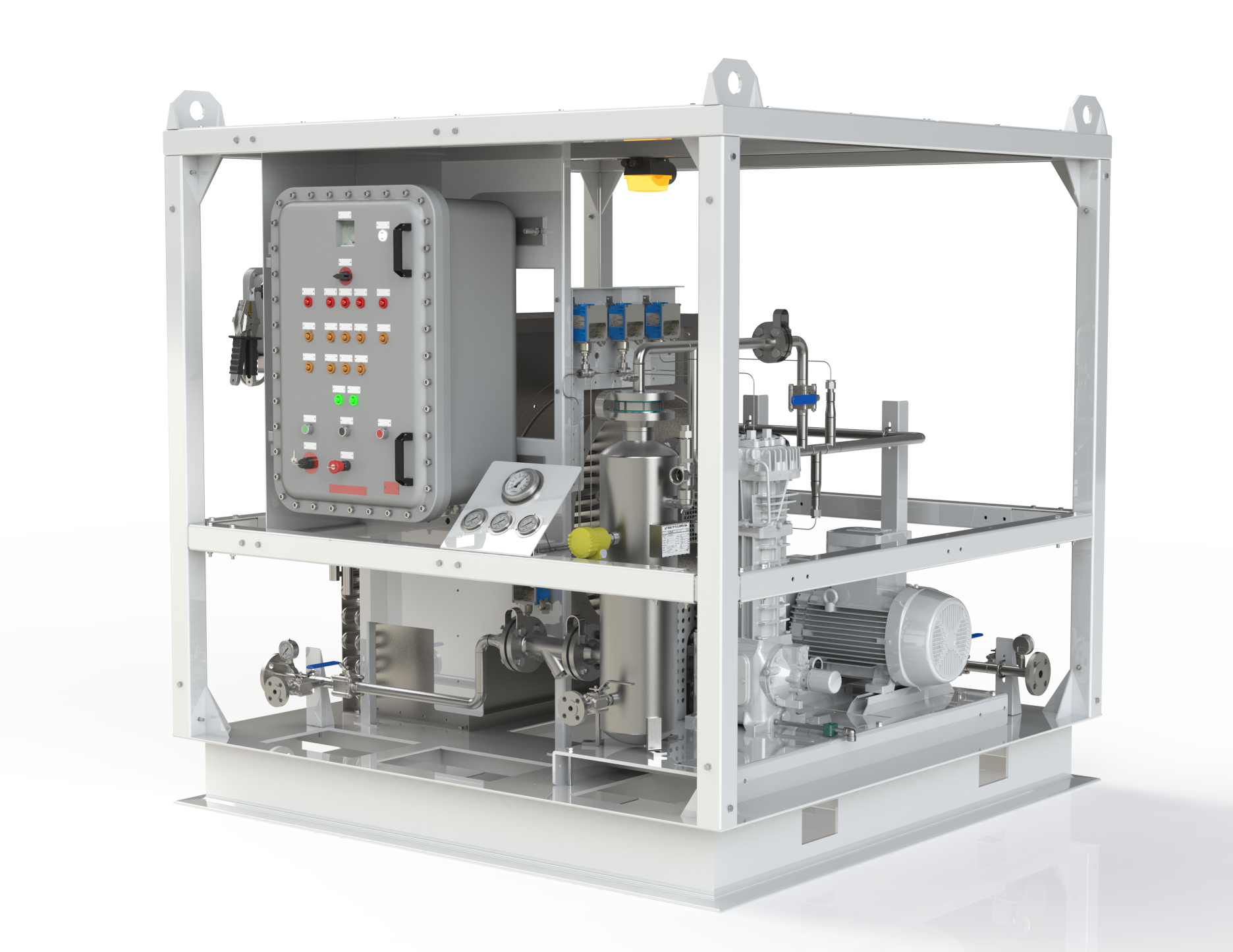 ---
Related documents
---
Product categories
This product is present in the following categories: