The chambered connection allows the assembly of a valve holder and valve assembly with a diameter greater than that of the orifice provided on the tank.
---
Many small bulk tanks have been designed and built to be equipped with pressure relief vales without valve holders. These tanks are therefore equipped with orifices that are too small to allow the fitting of a pressure relief valve assembly with valve holder.
The chambered fitting overcomes this problem. It is equipped with a male NPT connection adapted to the small diameter available on the tank, and a female orifice 1"1/4 or 2" NPT allowing the assembly of the valve holder.
In addition, the large cavity available inside this fitting allows the valve holder to open fully when mounting the pressure relief valve and thus ensure the required evacuation flow.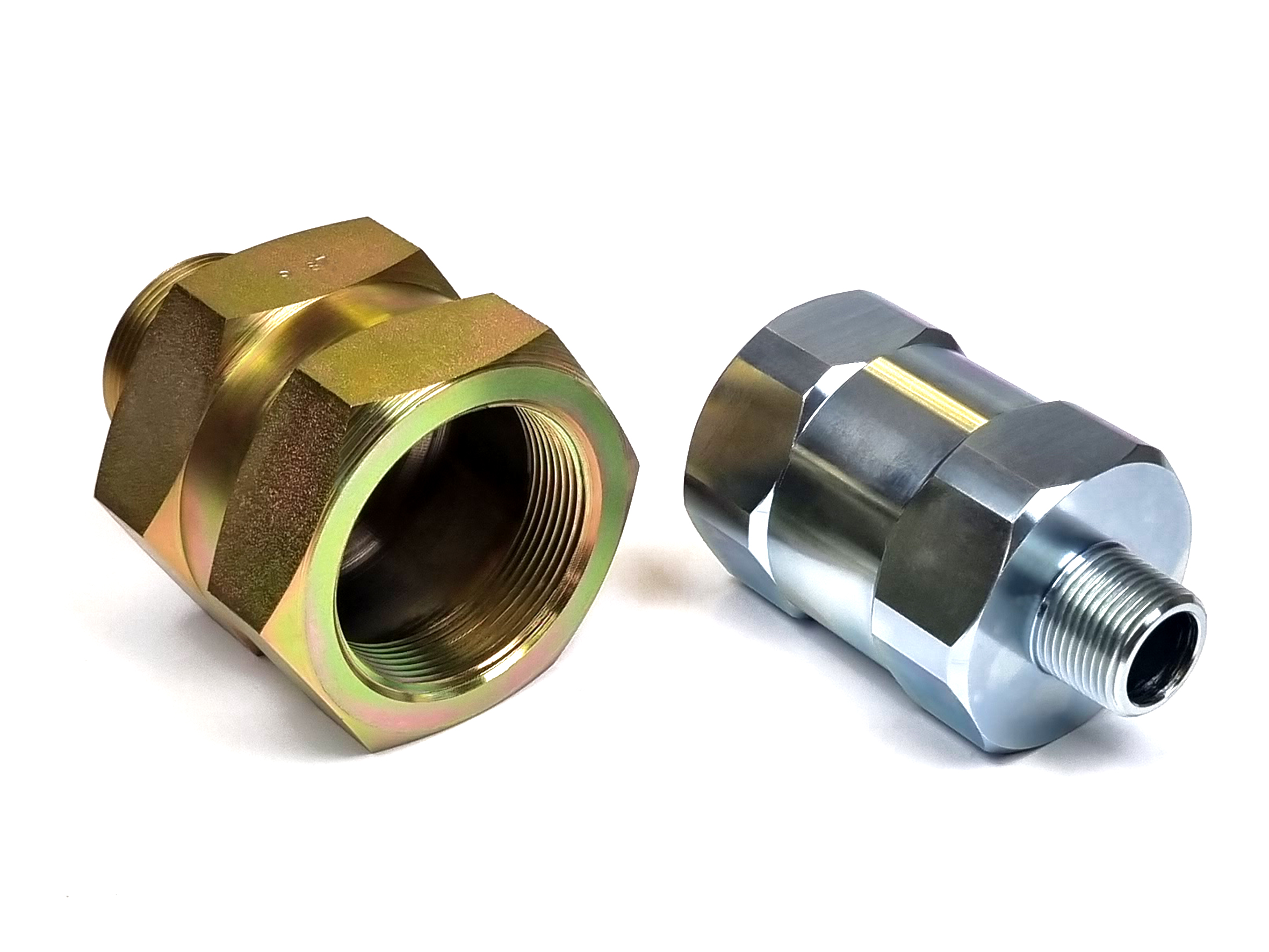 ---
Product categories
This product is present in the following categories: