LPG dispensing nozzles from the Equip'Fluides are of excellent quality. The whole range is the result of more than 40 years of experience.
---
The nozzle is produced entirely with top quality materials and is designed to achieve maximum efficiency.
Connection to the vehicle socket: "Radial claws" increasing the gripping surface and therefore the security of the connection.
Release system: "UNHOOK SYSTEM" (it allows, with a simple movement of a finger, to disconnect the nozzle from the socket).
Materials: brass, aluminium, nbr, nylon.
They provide great resistance to wear, keeping a good quality-price ratio.
Maintenance: very simple.
Emissions: Extremely reduced gas emission during disconnection.
Option: lever for hooking on NBL series nozzle support.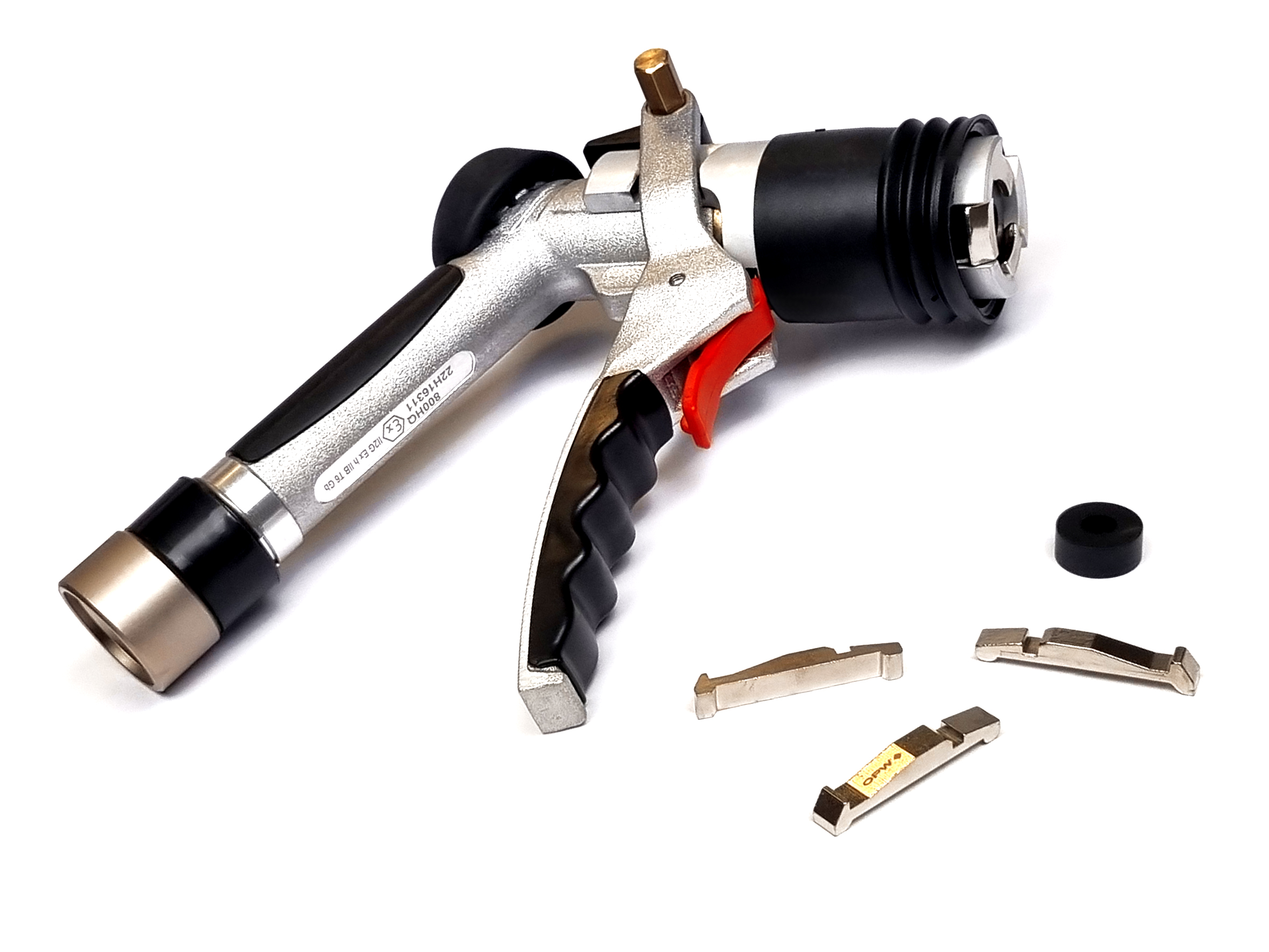 ---
Related documents
---
Product categories
This product is present in the following categories: